Sojourn Strategies is a Black woman owned social impact consulting firm that brings a people-centered approach to advocacy campaigns, research and philanthropic advising. We support our clients in driving measurable impact by designing programs, campaigns and research grounded in both values and strategy. We believe that when we lead with values and community we are able to create real and sustainable change.
Relationships are the foundation of our work – we have authentic and collaborative relationships with national, state, and local organizations and leaders across the United States. We leverage our diverse backgrounds as campaign strategists, researchers, and creatives to build projects that drive impact. 
What our clients are saying?
"Sojourn did amazing work with the Women Disinformation Defense Project. Specifically, I appreciate the degree to which they focused on creating inclusive and thoughtful spaces while still pushing for impactful work. And Katrina's background as a researcher made her an excellent choice to help us stand up this project because it was so deeply research driven."
— Maria Tchijov, VP of Advocacy & Membership UltraViolet Action
Katrina, Destiney, and the team at Sojourn Strategies have been critical partners and leaders in the work of the Democracy & Power Innovation Fund. Their collaborative approach, deep research expertise, sharp analyses, and creative thinking have taken our work related to narrative and political identity in communities of color to the next level of impact.
— Julie Fernandes, Managing Director of the Democracy and Power Innovation Fund; Associate Director of Rockefeller Family Fund
I'm deeply grateful for our partnership with Sojourn Strategies. Katrina and her team bring a unique combination of experience in organizing, academic and political analysis, and partnership building to their work – centering the power of movements to drive forward social change.
– Laurel Potter Huerta, Managing Director, Women Donors Network Action
I cannot recommend Sojourn highly enough. I have been honored to work alongside this team for over half a decade. Their dedication to leadership, equity and results is unparalleled. Katrina Gamble, the firm's founder, is a visionary who never hesitates to roll up her sleeves and find solutions to the toughest challenges in the civic and political space. Any organization or campaign seeking social change would be lucky to have Sojourn as a strategic partner.
– Center for Secure and Modern Elections
Though it's been years since our engagement, I still find the landscape analysis and recommendations produced for our team by Sojourn Strategies relevant to the philanthropic and political context faced by the climate justice movement. We've implemented a number of the strategic recommendations in our grantmaking across the South and also in support of integrated voter engagement or other electoral power building strategies.
– Sarah Shanley Hope, Managing Director, Narrative Strategies, The Solutions Project
Our founder, Katrina Gamble, had a vision to create a space that worked at the intersection of politics, movement and policy. In the years leading up to 2016, Katrina had worked closely with both movement organizations and grassroots organizing groups. In August of 2014 Katrina was serving as the Political Director of a national social justice organization and at the request of a local organization she joined a group of Black movement organizers in Ferguson to support the young Black people engaged in the Ferguson uprisings after the police killing of Mike Brown. Through that work she was part of the early founding of the Movement for Black Lives.
While she witnessed the power, resilience and transformative vision of movement in that moment, she also saw how it was often met with intractable institutions when it became time to shift vision and demands into policy and political power. Katrina saw the need to foster programs, partnerships, campaigns, and projects that capture the transformative vision of movements, while also grounded in measurable wins that build power now. With deep commitment to both community and impact Katrina leveraged her years of experience as an organizer, political strategists, and researcher to establish Sojourn Strategies.
Our name Sojourn is inspired by the trailblazing abolitionist and women's rights leader Sojourner Truth who understood that freedom requires the liberation of all of us. That our intersections and differences are also our power. Sojourn also means to travel and we see the fight for equity and justice as a journey, a movement – connected to history, to the present and to the future. Our work is to drive change that moves us along the path towards a more equitable and just world.
We are a

people-first firm

–  in how we design strategy, in how we connect with our clients, and how we create our own internal culture – we reflect on how our actions strengthen our relationships and the communities in which we are working. 

We are committed to work that drives

measurable impact 

We believe that strategy is strengthened when

diverse voices and perspectives

are brought into the room. 

We center

inclusion and collaboration

in our approach to campaigns, research and strategy. 

 We believe in

actionable hope

driven by innovative, transformative, and visionary ideas translated to realistic and actionable outcomes.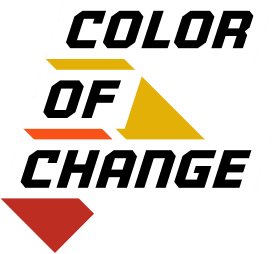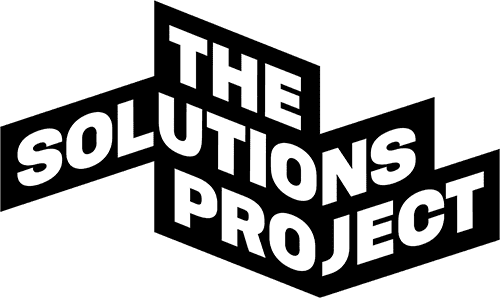 READY TO JOIN A COMMUNITY CENTERED IN EQUITY & JUSTICE?